Come find us at the Eagle Communications Soar Hire Job Fair today at the Hutchinson Mall!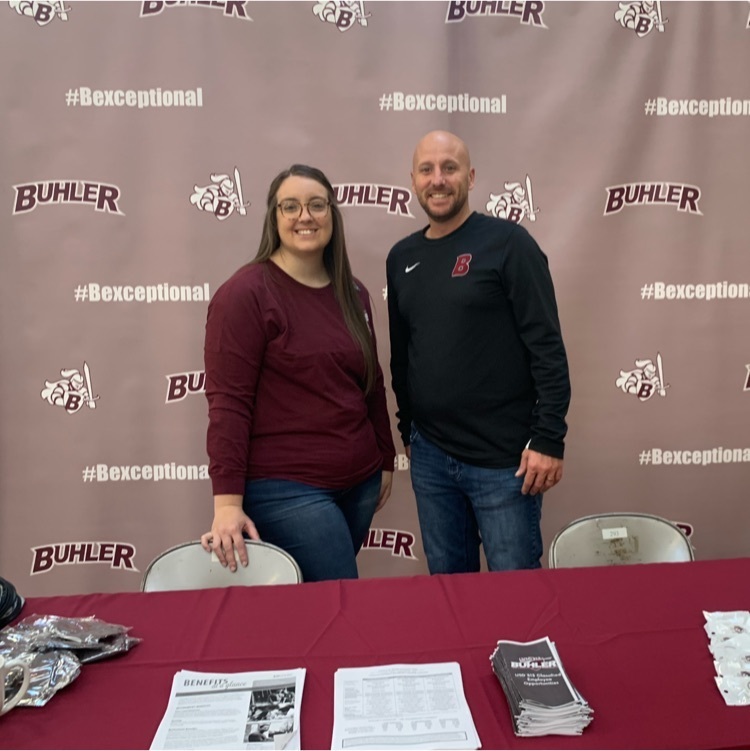 One of the most wonderful things about our Buhler school community is the support and partnership we have with our families. As educators, we need your help to speak with your students regarding the latest TikTok trend. Last month, our schools had some damage done to bathrooms from the September challenge. Our priority is to keep students and staff safe in all situations and have pride in our school and community. Several of the challenges are criminal and could be prosecuted. Please talk to your student about these and the consequences of participating. We are thankful for our awesome students and families. I have confidence that through proactive communication and support, our staff and students can continue to excel in a safe learning environment. Information on challenges:
https://www.distractify.com/p/tiktok-school-challenges-list-2021
Cindy Couchman, Superintendent Buhler Schools

We are partnering with the Reno County Health Department to offer flu shot clinics in our buildings. See the image for details and download the form that is needed here:
https://bit.ly/3ubmD8w
#BetterTogether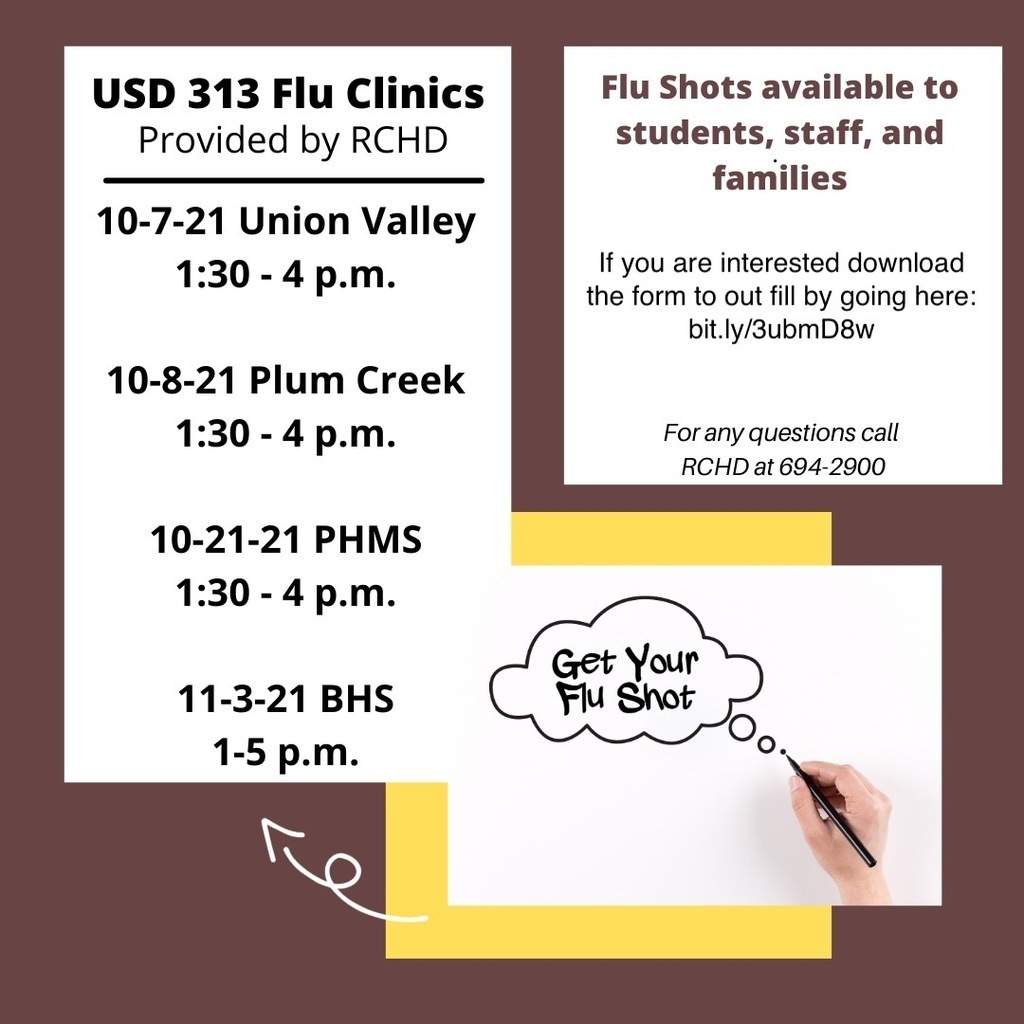 Parents: Please check your email regarding permissions/preferences for COVID testing and quarantining information should your student be identified as a close contact in the future. Please fill out the form ASAP. #BetterTogether Cindy Couchman, Superintendent, Buhler Schools

On Thursday Mrs. Couchman, USD 313 Superintendent, announced a new Covid 19 testing protocol that will allow close contacts to remain in school, activities, and at work. You may find the Facebook Live video detailing this plan here:
https://fb.watch/7M-72dL6V3/
or click through here for more information:
https://www.usd313.org/article/526934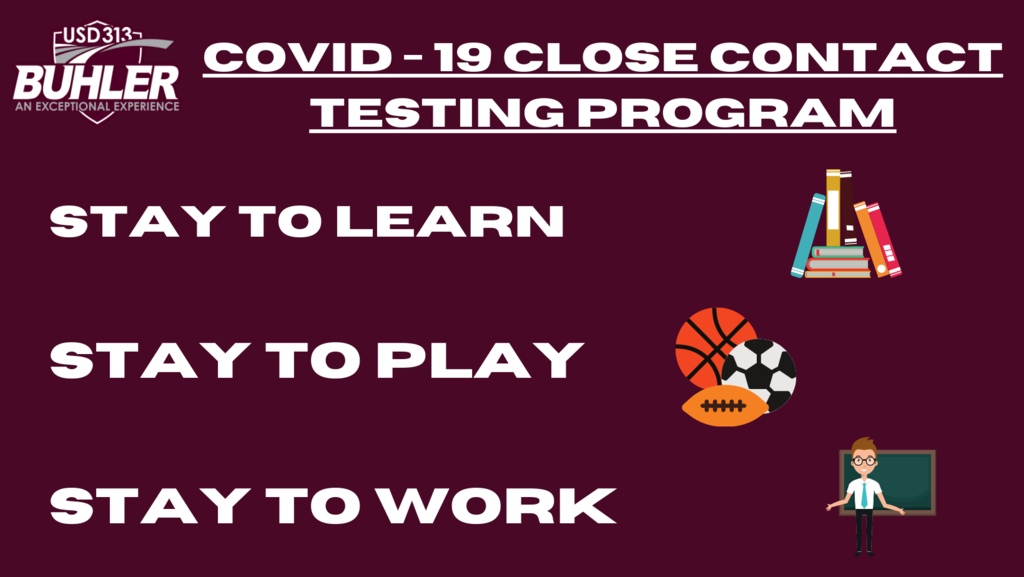 Join Mrs. Couchman on Facebook Live tomorrow, September 2nd, at 12:00 noon to learn about our Stay to Learn and Play testing options.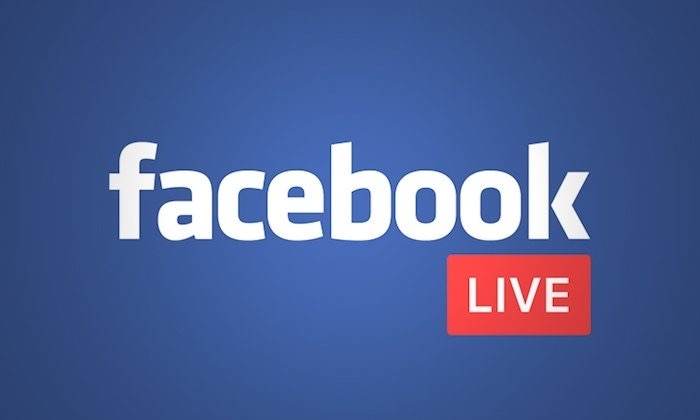 HELP NEEDED! We need bus drivers to transport our students to school and activities, food service, custodians, and technology help Apply in person or online:
https://www.applitrack.com/buhlerschools/onlineapp/
Call the district office for more information - 620-543-2258

Yesterday we had the pleasure of informing two exceptional teachers that they are being nominated for the Kansas Horizon Award. Our nominees this year are Ms. Katelyn Stoss, music teacher at Plum Creek Elementary, and Mrs. Nicole Menard, English/Language Arts teacher at Buhler High School. Congratulations to these two and good luck with your applications! See below for details regarding the Kansas Horizon Award. "The Kansas Horizon Award program identifies and recognizes representatives of excellent teaching in the elementary and secondary classrooms of the state. The mission of the program is to recognize exemplary first-year teachers who perform in a way that distinguishes them as outstanding." #Bexceptional #CommittedtoExcellence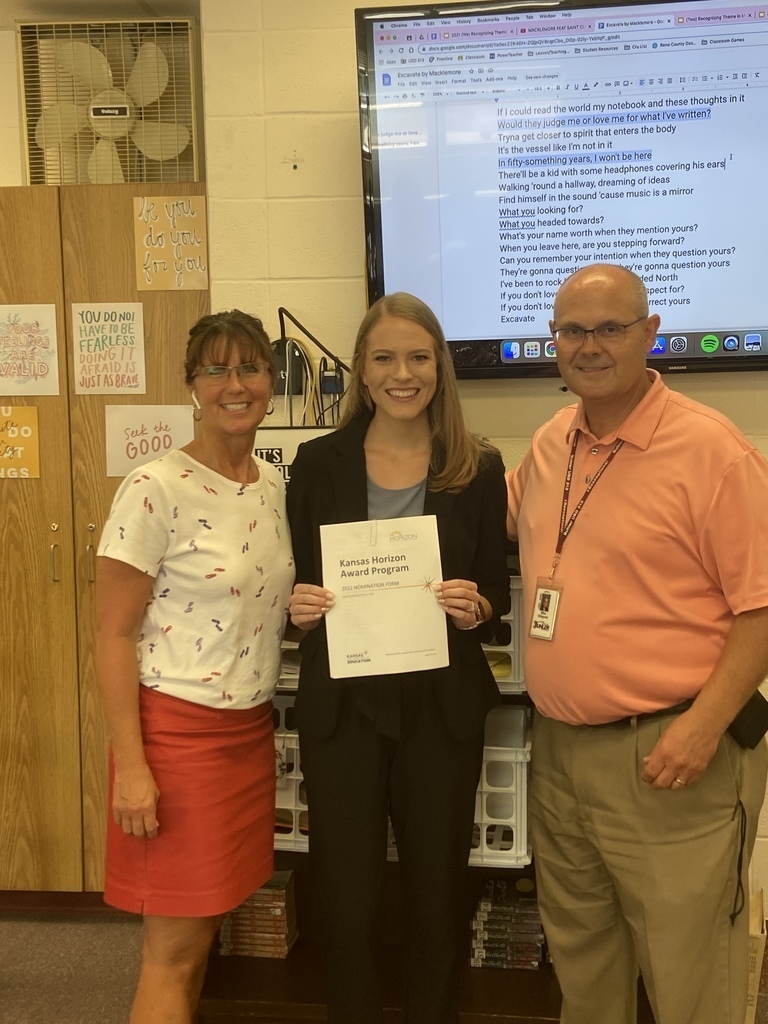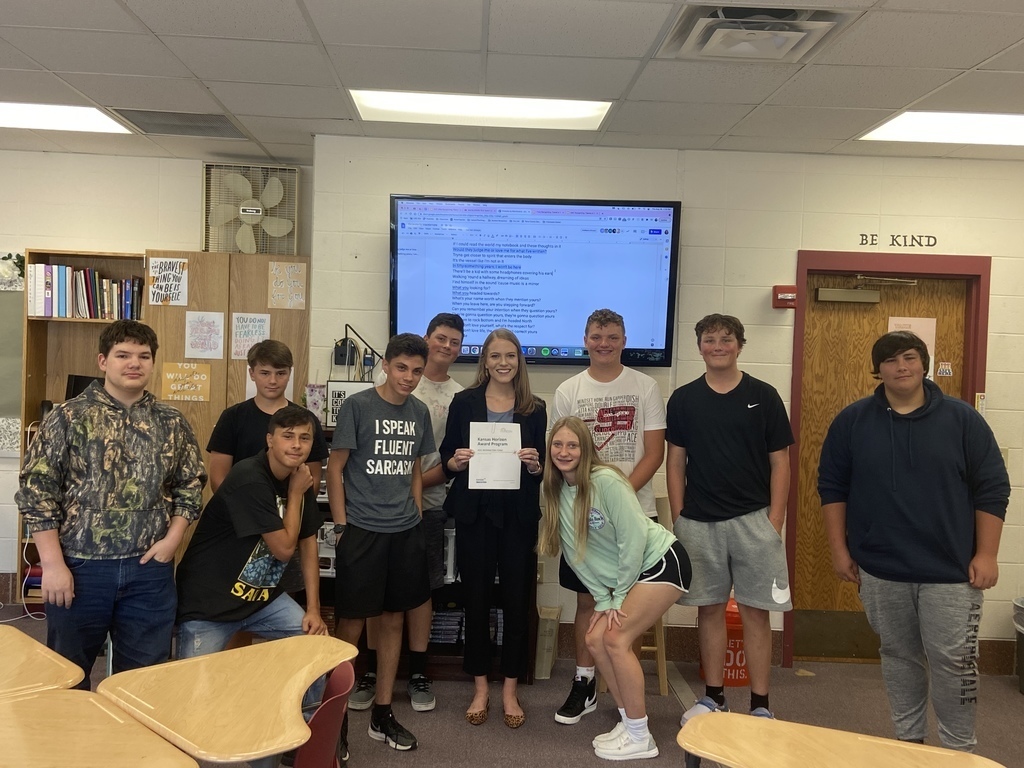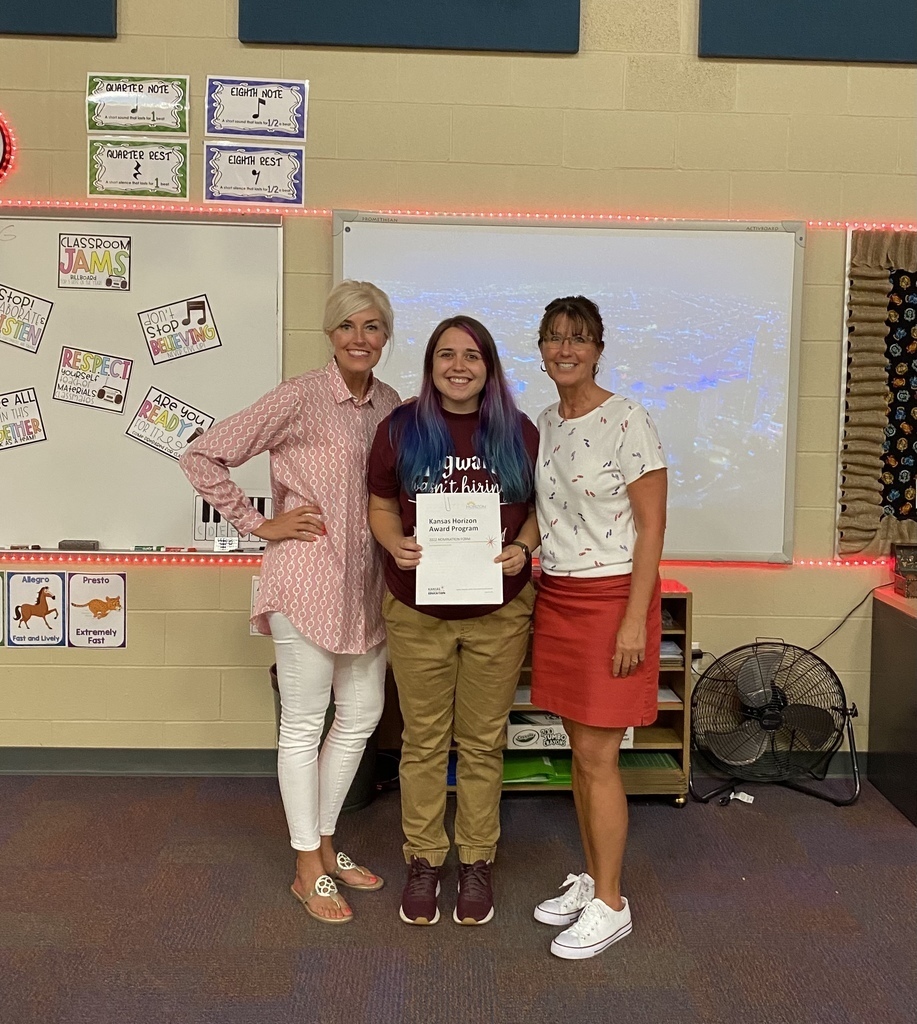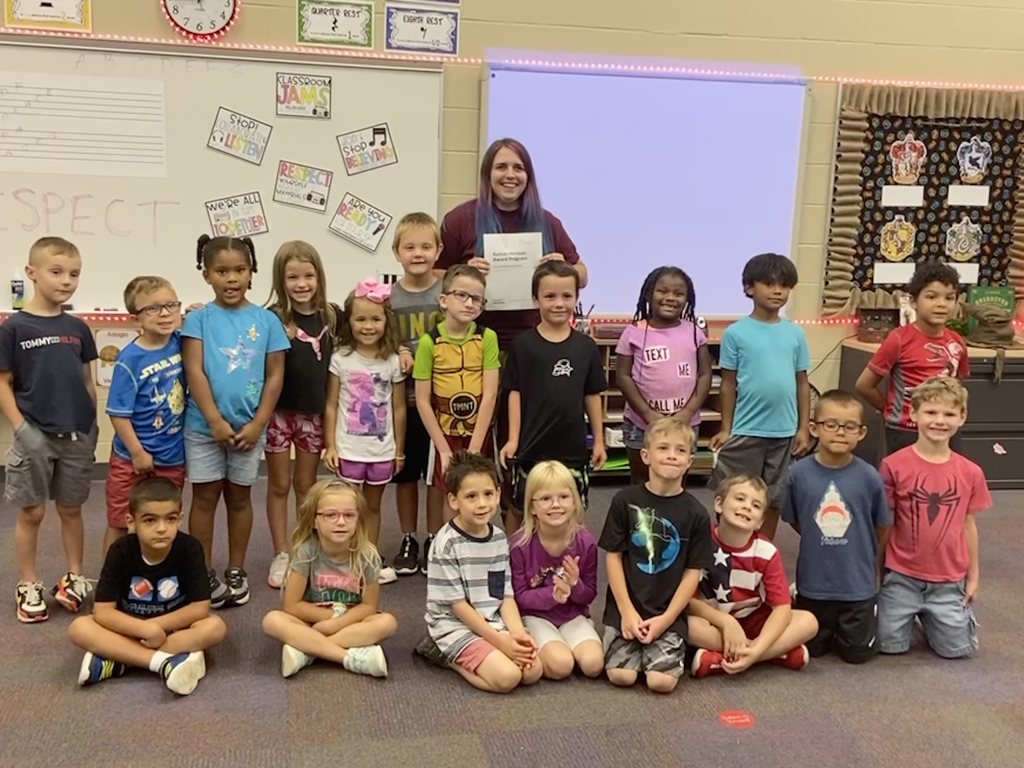 Power is currently down at Plum Creek Elementary, which means the phone lines are down. If you need a message delivered to your student before the end of school please email secretaries Mrs. Lalicker and Mrs. Ratzlaff. You may also call the district office at 620-543-2258

Meals continue to be free, excluding ala carte, this year. If your student is not interested in the main meal and brings a sack lunch, they must pick at least 3 items from the list below in order for it to count as a fully reimbursable meal.

Check out the fall sports opportunities from Hutch Rec! Register in person at 17 E. 1st or online at hutchrec.com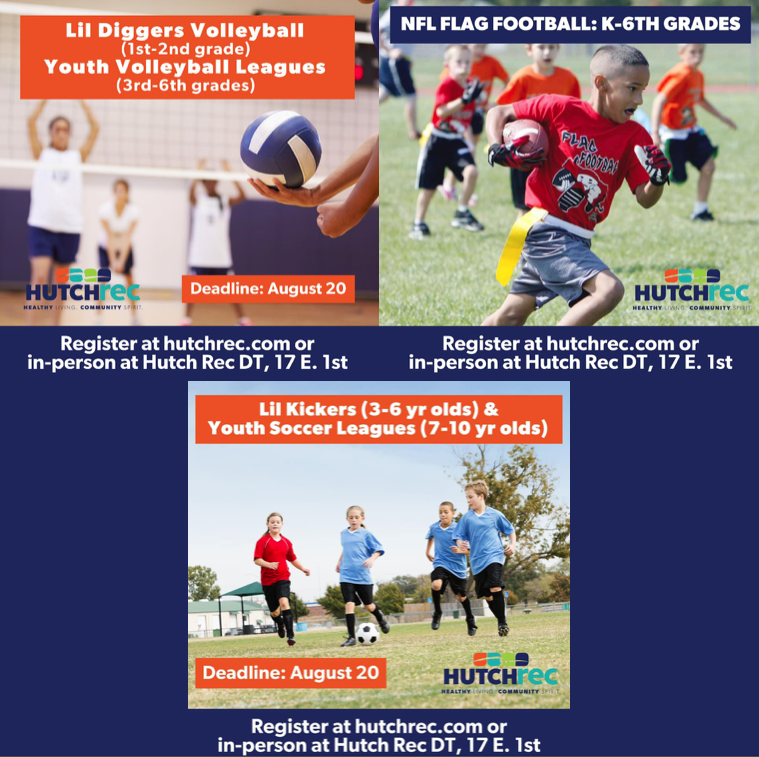 PCE Families, Please Come Join Us!! Back to School Swim!!

We are so excited to welcome our students back tomorrow morning! This message is to communicate to parents and students that due to Federal Law all individuals riding in a school vehicle including busses are required to wear a facemask. If your student is using our transportation, a facemask will be required before boarding the bus.
Early Release Reminder We will release at 1:05pm, August 17, 18, & 19. There will be no school Friday, August 20, 2021.
Back to School Night!! Monday - August 16th, 2021 Time: 5:00 - 6:30 pm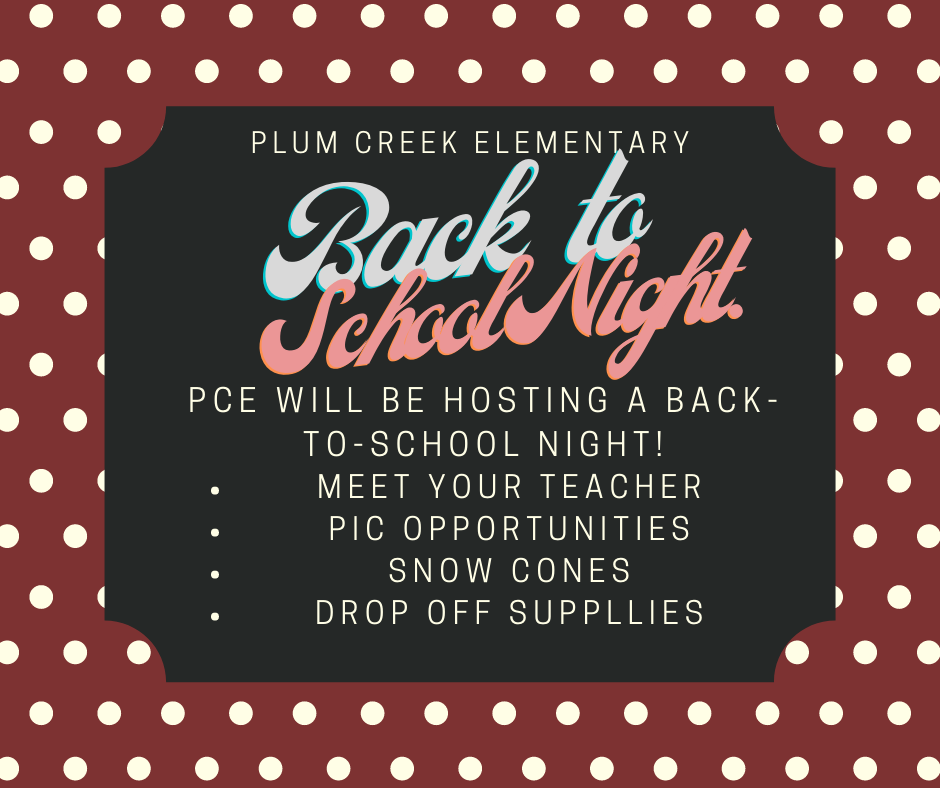 In order to maintain parent pick up movement, please follow the guidelines below. Please notice the time changes.
Guidelines for student drop off: Please feel free to take pics in front of the school. Please park in a parking spot if taking a pic. Students will then be welcomed into the school - Parents drop students at doors. We are looking forward to welcoming our students!!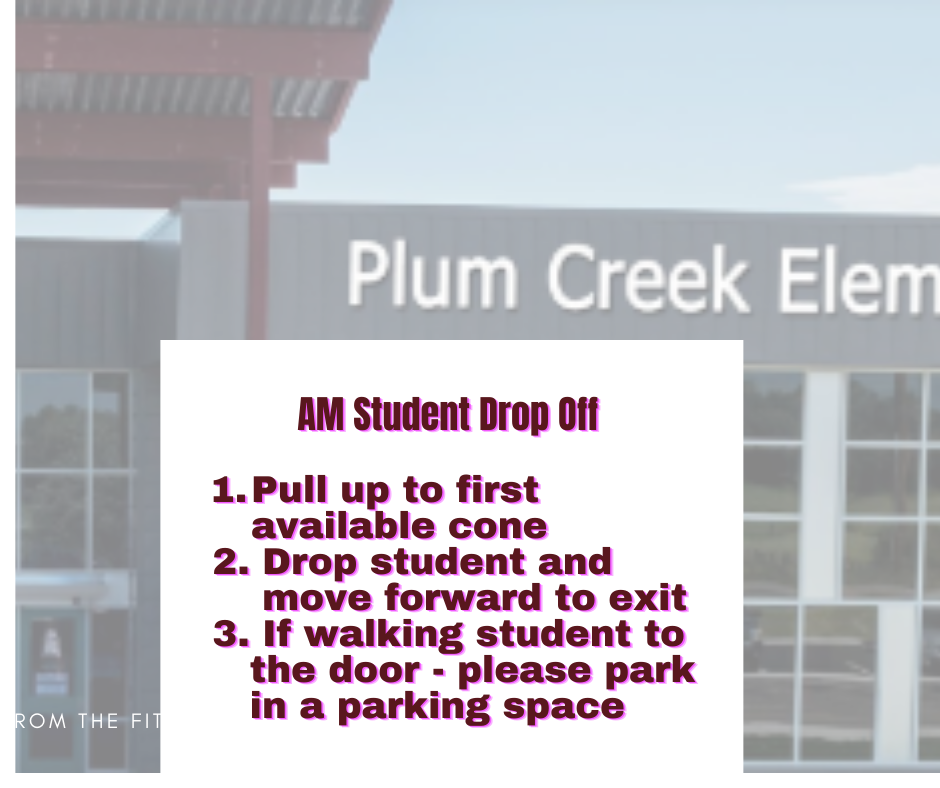 Please make note of our new time schedule- this will be important for parent pick up.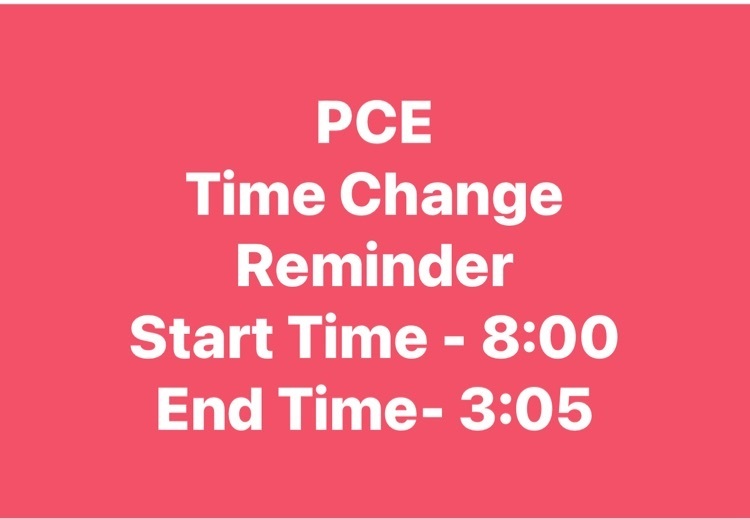 Join us this evening!!! PCE is hosting their back to school night!!! *Photo Opportunities, snow cones, meet the teacher, & supply drop off! * We are looking forward to seeing you!!!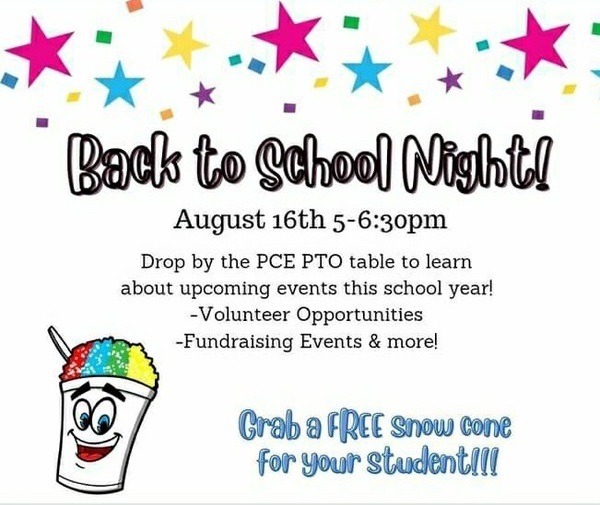 School starts TOMORROW! Make sure you have our new app! Personalize the app by selecting schools your students attend as favorites and allow push notifications. Lunch menus, events, news, and live feed all in one spot! Download the app on Android:
https://bit.ly/3cEXStU
or iPhone:
https://apple.co/3zmElrI
.